It's a sad fact of life that within moments of any tragedy there is a scammer scheming to turn a profit on it. These sick fucks are the bridge between sociopaths and homeopaths; willing to sell their own sick grandmothers distilled water on their deathbeds with a sick smile on their faces. Or, as in the case of Unichem Royal Oak Pharmacy in Auckland New Zealand, they'll sell you a cardboard card on a lanyard and tell you you're safe from COVID-19.
To the rest of the world, New Zealand is a beacon of hope. As a country, we used science to guide the response to COVID-19 and have beaten it back like no other country. But while the rest of the world looks on in wonder at our success, there is still an undercurrent of fear and ignorance that scammers can latch on to. As an example, this sponsored post popped up in my Facebook feed yesterday: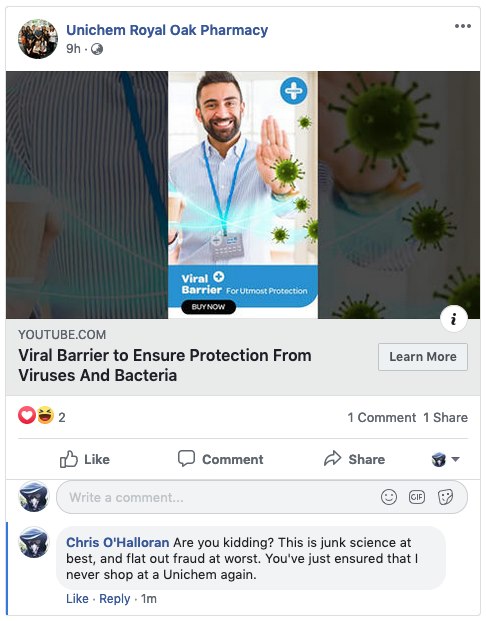 It is a link to a Youtube video promoting the virtues of a card you can wear on a lanyard that creates a 'one-meter protection zone' against viruses and bacteria. This is, of course, absolute bullshit. Really, if I have to explain this to you, how are you even functional in the modern world?
I filed a complaint about this video on Youtube, but I don't expect it to be taken down. This isn't your standard user-submitted video. This is a paid-to-be-hosted video on Youtube. Want to know what gives it away? No matter how many times you watch it, there's never an ad. When's the last time you saw that on one of your videos?
As you can see above, I felt compelled to comment. That comment has been deleted, and I've been blocked from commenting on any of Unichem Royal Oak Pharmacy's posts.
So, I made a post instructing people on how to file a scam complaint. You can do it too, if you'd like to participate in the exercise. First visit their post, and then follow these steps: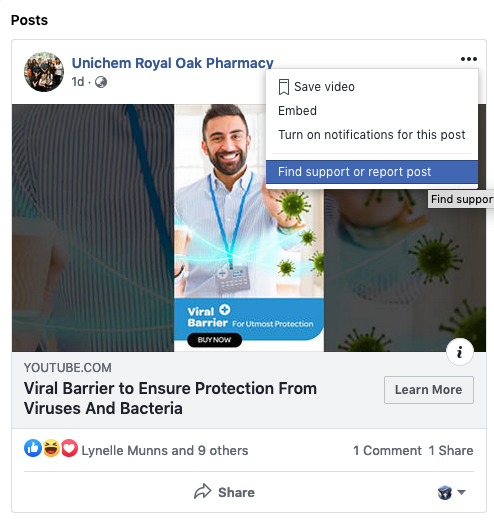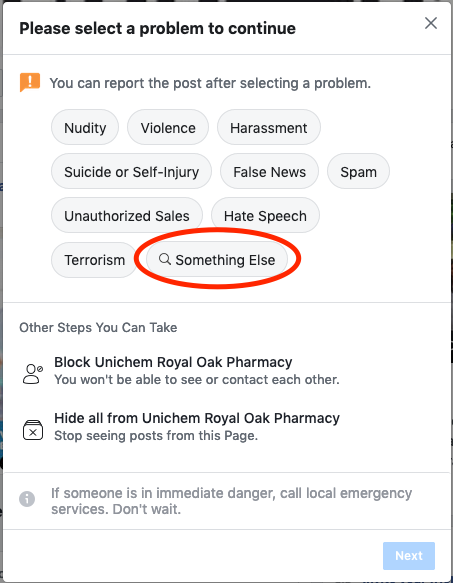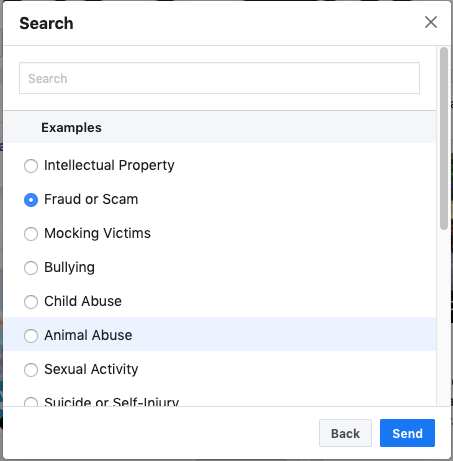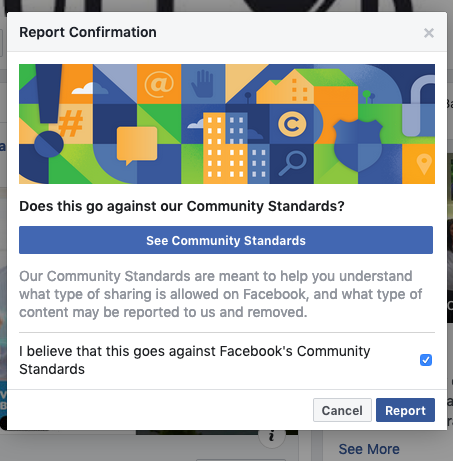 It will be interesting to see what happens if a lot of people report it for the scam that it is. Sad to say, I won't be surprised if Facebook leaves it up. They have a surprising amount of tolerance for hosting scams when the poster is a paying customer. Here's the response I received: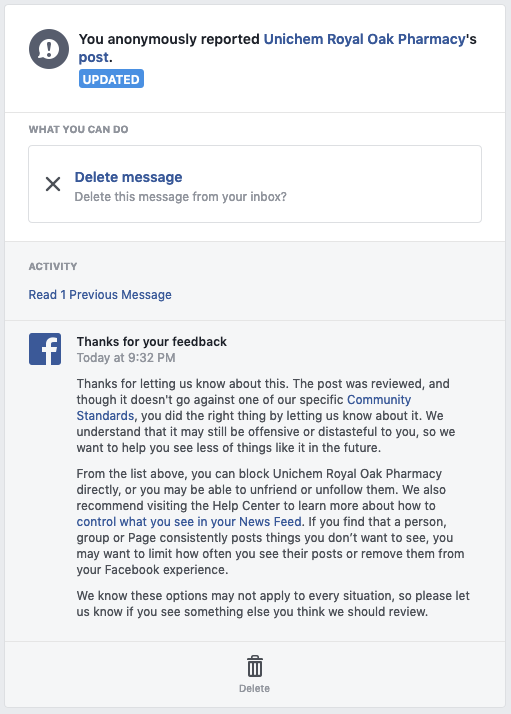 As you can see, Facebook's acceptable community standards include selling people quack 'virus shields'.